We are Creatives, Strategists, Problem Solvers, and Tech Geeks, who are always high on ideas, creativity and innovation, providing custom solutions to business problems in a unique visual manner.
What we offer
Solving Business Problems through Strategy & Creativity. We help put a strategic foundation in place that enables alignment, competitive differentiation, and creates the visual and verbal strategy designed to position the brand for success. We grow ambitious ideas into thriving products. We make immersive experiences that tell a story and evoke emotion.
Strategy
We lead through Brand
 consultancy &
 Strategic design to create Brand systems & unique brand experiences.
Creativity
Creativity helps build a differentiated approach towards problem solving. Starting with a pencil, we make immersive experiences that tell a story and evoke emotion.
We make immersive experiences that tell a story and evoke emotion_
MARKETING COMMUNICATION DESIGN
CREATIVE VIDEO PRODUCTION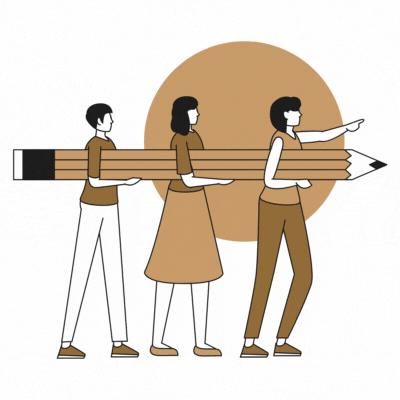 The best designers our company has come across. Aware of modern and social design attributes , with great attention to detail. Consistent, creative approach to their designs. Modern, edgy with a vision that is tough to find. y,
Madhuri helped us at cityFalcon with identity and web design. We were amazed at how quickly Madhuri understood the requirements and also turned around with several starting points. She is very structured in her approach, delivered quality output on time, and I'd recommend her for any creative work.
Madhuri and team brought out of the box art and design approaches to the Grokool Venture. Combined with her consultive skills, ability to understand and align with the founders' product vision, research existing best practices, and portfolio of tools and applications provides a powerful leverage for projects focused on developing/ enhancing software applications and platforms rapidly. Overarching passion to produce solid differentiated product and the diligence to examine her own work from a user's perspective creates a competitive advantage. Happy to connect for an in-person reference for anyone exploring to work with Madhuri/ Ideoholics
Uncanny ability to read the clients mind is one of the key strengths of Madhuri and her team. Detailed and elaborate discussions on gathering information on the subject, churns out great results which are relevant and unique to the business. Our journey in discovering Dumru's logo has not just only helped give the right identity to our business but also helped us refine our business proposition in several ways. Challenge sessions with Madhuri helped us in creating the right brand story which stitched well with our business objectives. Her professional approach in carrying out the project was noteworthy and much appreciated. We and the entire team Dumru loves the logo and the great outputs she has shared with us over the last few months, hoping to see an equally compelling response from our clients and customers as well. Wish team Madhuri best of luck for all her future endeavours and keep up with the great work. Thanks
Do you have a business idea, you want to bring to life?