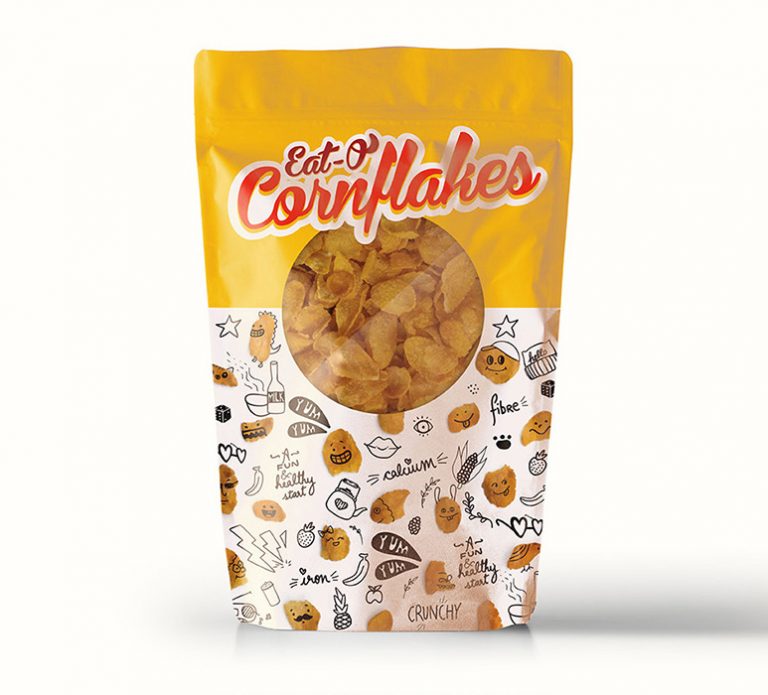 How Design can make breakfast Fun and Healthy :)
The client approached us to create a unique identity for the new brand of cornflakes to be launched for sale through retail outlets. With some very renowned and established brands such as kellogs , we had to come up with an identity that could stand apart from the others. They also wanted to capture the attention of the young kids and teenagers who are usually short on time to have a filling breakfast.

We experimented with the different shapes of the corn flakes. We realised that each of the shape was very distinct. Each shape inspired a different form lie that of different animate and in-animate objects. We doodled the corn flakes with different identities,elements and features bringing a creative, distinct , quirky look to the packaging.